Its my first review, so excuse me if im not good as most of the other members at this.
I know there is lots of reviews about this device out there and much better than the one im about to write but ill be glad to answer to questions for those considering to buy it.
For the specs i wont go into details, you can find it at
GSMArena
, along with a much better review.
Here are some pics.
Well this is the Diamond.
This is the only connector you have.
This is how your Diamond will look like most of the time.
You cant scape from this. Unless you wear gloves during manipulation.
This is a proper device, Which you will only see when unboxing...lol
This is compared to a 2 year old W800i
You can only choose the wallpaper for this screen, all the rest will have some dull grey/black background. Lets hope someone will soon create some app to let us choose all the screens backgrounds.
The clock has a green area around because it is selected. You can still reduce the size of the clock by scrolling up the window.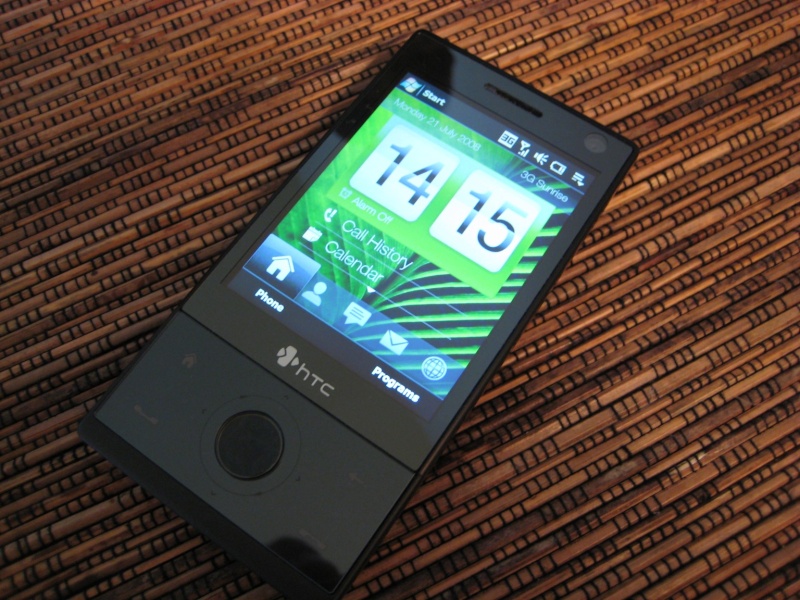 This is the default WM incoming call screen.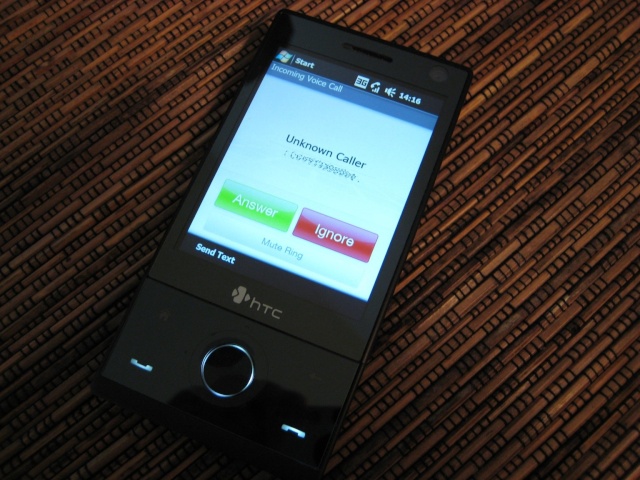 This is the "contact" screen for the TouchFlo. Actually here you have to add manually (as far as i know) the contacts from your address book. Its like a shortcut for your favourites/most called contacts.
Im using some PNGs i found at deviantart, the default ones are dull.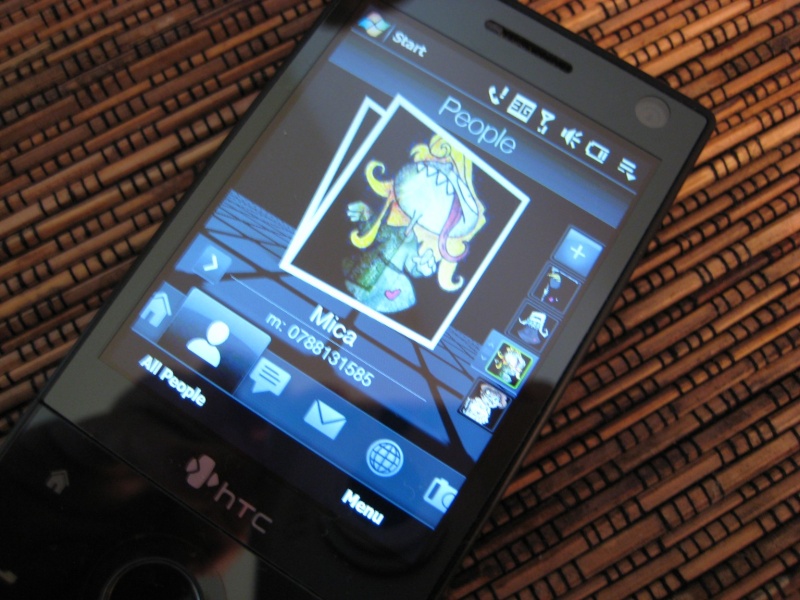 Here is the Photo/Video for the TouchFlo, the pics/vids have to be in the correct folder to be displayed here.
Im not sure how many cities you can add here, i only have Geneva (where i live). The little H up there means im updating using HSDPA, and the exclamation mark with the phone icon is a missed call.
Here are my impressions after a week using it.
Camera:
Can take some nice photos if resized down afterwards. The camera itself is a bit slow, even too slow but you get used to it.
Player:
Well, for video i use Core Player, which reads most of the needed formats and its great no frame drops or tearing. For audio, WMP do the job perfectly. You can still use the oen from the TouchFlo interface.
Wifi/Data connection:
Its pretty fast, Opera does the job perfectly. I added my urlfilter from vista to my opera folder at my HTC and its even better. The device gets a bit hot in the lower back after a few mins using the net.

The Display:
Omg, its so clear. Its as clear as looking at my notebook. Watching a movie on it is a real pleasure.
Battery:
Very poor lifetime, have to charge it all days if i use it too much. During normal usage, calls and sms, it will last maybe 2 days.
Phones:
Fair sound, but i wish their have included some in-ear model.
Well, ill stop here. I could talk about it for hours. Its an amazing device, im very happy with this acquisition. I was hesitating between this one and the SE G900. Im glad for my choice. Apart the poor battery life, i cant complain.
Those complainning about the sluggish TouchFlo interface, indeed the original
ROM is a bit like that, you need patience to use it. I flashed mine with a tweak ROM (TLR Diamond ROM 3) from this
board
and now its very responsive. Be careful if you plan to flash it, you can easily brick it.
Well guys i will stop for now.
If anyone have any questions, ill be glad to reply.
Admin




Number of posts

: 150


Age

: 34


Location

: Gurgaon


Warning

:




Registration date :

2008-06-15





Similar topics
---
Permissions in this forum:
You
cannot
reply to topics in this forum